Smoking's Impact on the Development of Lung Cancer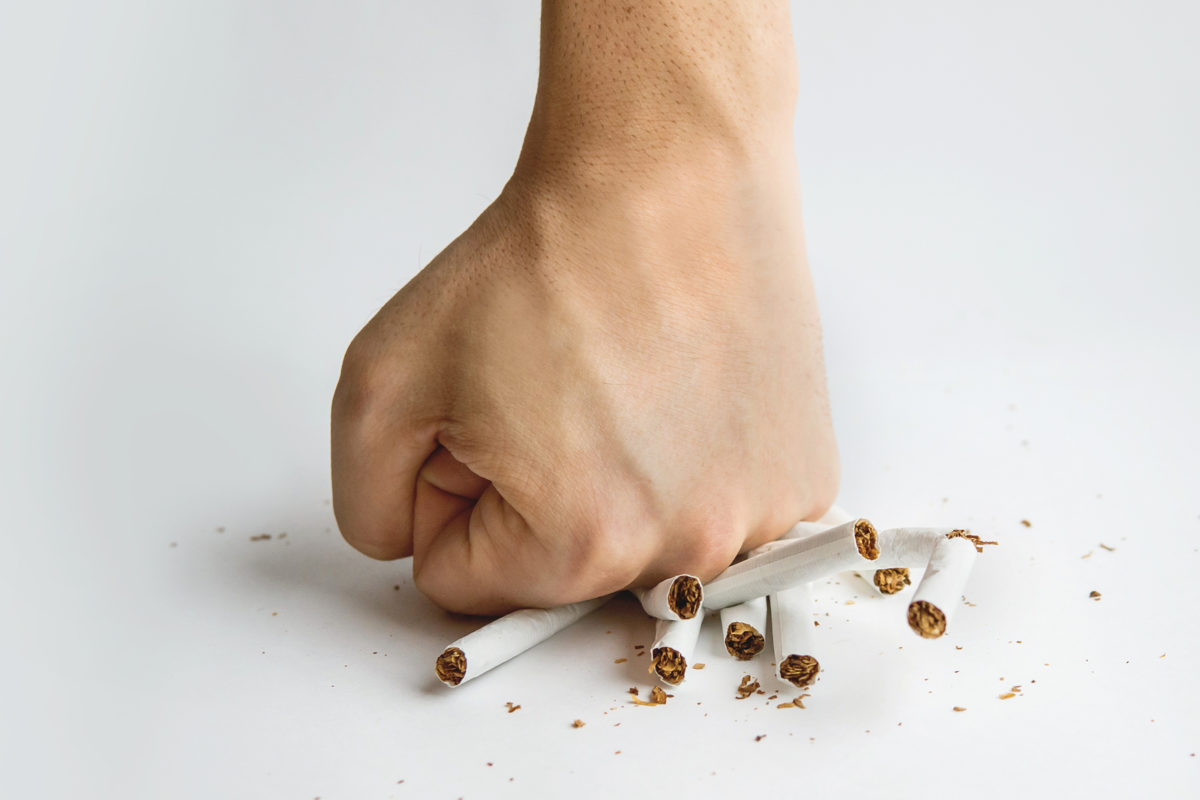 Did you know that smoking cigarettes is the leading cause of lung cancer? However, non-smokers can also develop lung cancer. Whether caused by genetics or other inhaled chemicals, non-smokers can get lung cancer too.
In this article, we share with you some facts about smoking in relation to lung cancer in the body.
Cigarette smoking accounts for 87 percent of the deaths due to lung cancer in the United States.
A male smoker is 24 times more likely to develop lung cancer than a non-smoking male.
A female smoker is 13 times more likely to develop lung cancer than a non-smoking female.
Cigarettes have more than 80 carcinogens in them including cyanide, nicotine, nitrogen oxide, and carbon monoxide that are harmful when inhaled.
Every year, 7,330 people die due to breathing in second-hand smoke.
Ten percent of non-smoking men and 20 percent of non-smoking women are found to have lung cancer each year.
There are close to 50 million smokers in the United States.
The rate of tobacco-caused mortality is about 20 percent of all death-causing agents, according to the British Medical Journal, Lancet.
Smoking contributes to 80-90 percent of lung cancer deaths in women and men.
From 2005 to 2019, 130,659 Americans died from smoking-related lung cancer each year.
Non-smokers have a 20-30 percent greater chance of developing lung cancer if they are exposed to smoke at home or work.
Former smokers still have a risk of lung cancer that is higher than a person who never smoked.
Smoking can cause mutation in cells which can lead to lung cancer. Smoking can cause direct damage to DNA, it can interfere with DNA repair, it can cause inflammation, it can cause damage to the cilia, and it can interfere with immune function.
Schedule an Appointment with a Tampa Robotic Lung Surgeon
If you're a smoker, it's never too late to quit. Quitting smoking will always reduce your risk of developing lung cancer. Even if you're a non-smoker or former smoker, you still run the risk of getting lung cancer. If you're worried about having or have been diagnosed with lung cancer, talk to a doctor about options as soon as possible.
If your cancer is caught early, you could be a candidate for lung surgery. Robotic lung surgery is minimally-invasive surgery with less recovery time.
Dr. Peter Mikhail is a robotic lung specialist and surgeon who performs minimally-invasive robotic lung surgery to treat certain types and stages of lung cancer. To learn more this type of surgery, click Dr. Mikhail's Tampa Robotic Lung Surgery  page or call his office at 727-312-4844 to book an appointment. Dr. Mikhail has offices in Tampa and New Port Richey, Florida.