When Should I Get Screened For Lung Cancer?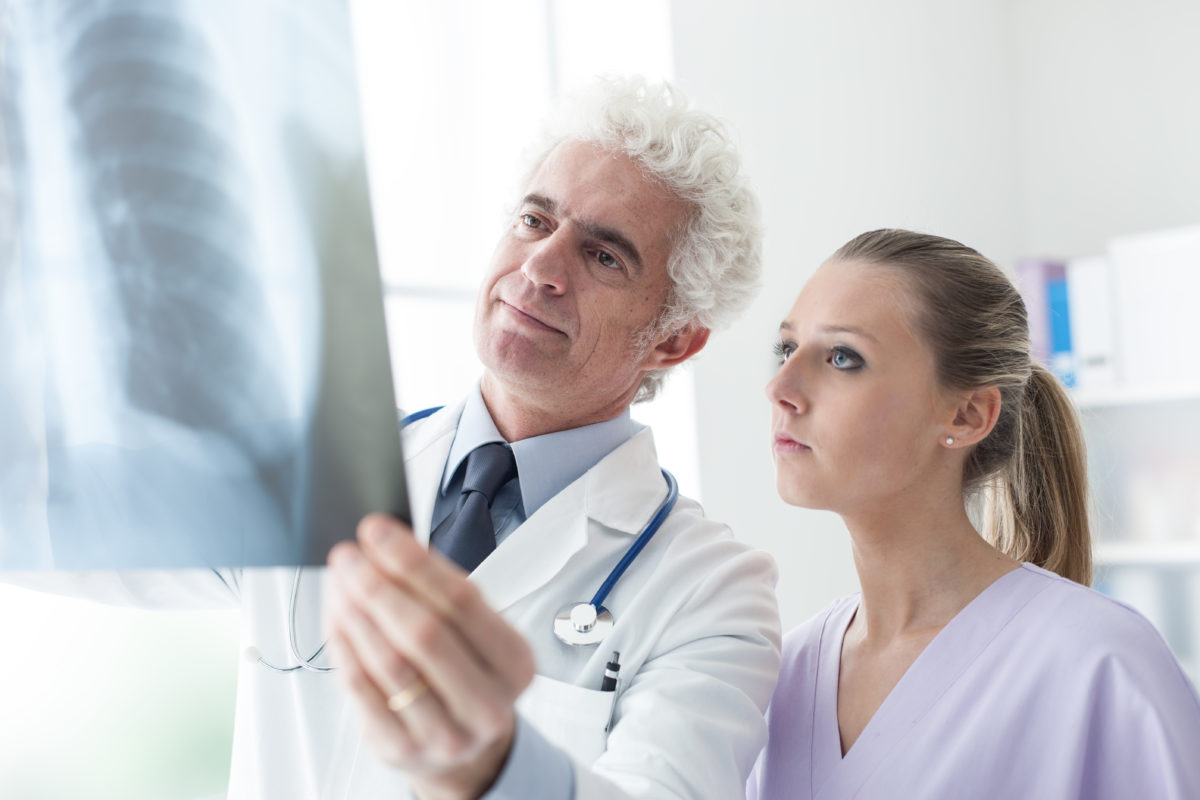 Cancer is a deadly disease and lung cancer is the deadliest.  Lung cancer begins in the lungs with a tumor that advances over time and abnormal cells can spread to other parts of the body, such as the lymph nodes and liver.
Many people can be living with lung cancer unknowingly . Several lung cancer symptoms are also symptoms of many other illnesses and conditions. Lung cancer symptoms include shortness of breath, chest pain, coughing, fluid in the lungs, sudden weight loss, bone pain, back pain, memory loss, and more. As you can see, many of these symptoms could be easily overlooked or mistaken to be some other condition.
Compared to other cancers, lung cancer is known to metastasize earlier, which means it's critical to diagnose this cancer early on.
If you are experiencing any of the above symptoms, make an appointment with your doctor as soon as possible. Ask your doctor for a lung cancer screening. Your doctor will take blood tests, give you a physical examination, chest x-rays, and a CT scan.  During your exam, your doctor will listen to your breathing and see if there is fluid in your lungs., He will check to see if your lymph nodes and/or liver are swollen. The scans and x-rays will should show if you have tumors, fluids, or swollen lymph nodes.
To truly confirm if you have lung cancer, a doctor will have to take a biopsy then examine your cells under a microscope.
Unfortunately, most lung cancers are found in the later stages. Why? Well, lung cancer often has few or no symptoms during the early stages.
If you happen to get diagnosed in an earlier stage of lung cancer, it is easier to treat. You are also likely a candidate for robotic lung cancer surgery. Bottom line, you should get screened for lung cancer anytime you feel any of the above symptoms in your body, especially if cancers run in your family or if you have a history of smoking. Don't ignore symptoms. Be proactive and ask your doctor to help you figure out the cause of your pain.
Book an Appointment with a Tampa Robotic Lung Surgeon
If you have an early stage of lung cancer, you are likely a candidate for robotic lung surgery to remove your cancer.
Dr. Peter Mikhail is a robotic lung specialist and surgeon who performs robotic lung surgery to treat different lung cancers. He will examine you and determine if you are a good candidate for this surgery. To learn more about robotic lung surgery, click Dr. Mikhail's Tampa Robotic Lung Surgery  page or call his office at 727-312-4844 to book an appointment or for more information. Dr. Mikhail has offices in Tampa and New Port Richey, Florida.