Lung Cancer's Effect on the Body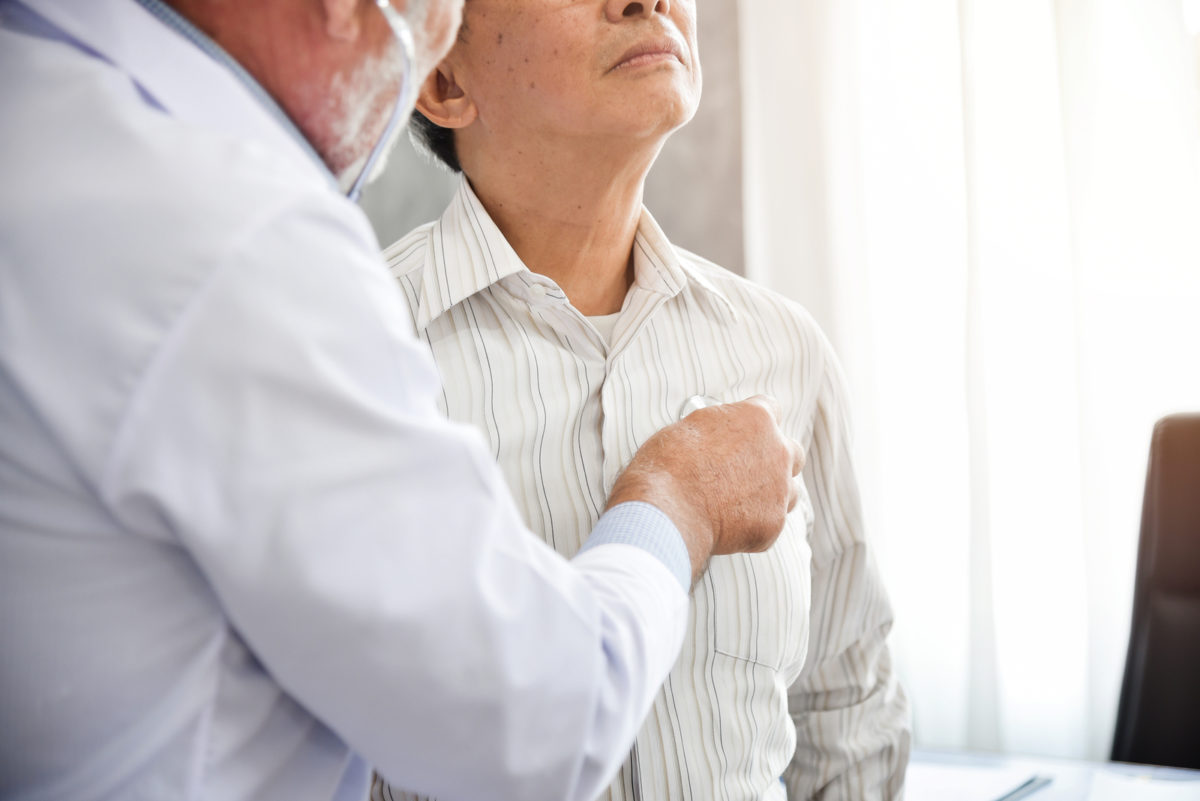 All cancers are serious, but lung cancer is one of the most serious cancers diagnosis. Lung cancer can take quite a toll on the body and symptoms can actually worsen by the day.
Some lung cancer symptoms include: coughing, constant chest pain, coughing up blood, frequent lung infections, breathlessness, excessive weight loss, fatigue all the time. If the cancer has spread (metastasized), there will be symptoms or signs in changes in the blood and hormones.
We just listed some symptoms of lung cancer, but how does it truly affect the body?
If lung cancer spreads into the brain, a person will have difficulty with his/her vision; he or she may also experience seizures.
If lung cancer spreads into the bones, the patient may feel acute pain in the ribs, thigh bones, or vertebrae.
If lung cancer spreads into the liver or adrenal glands, often there are no symptoms.
With lung cancer, there is usually a lot of coughing due to the growth of a tumor inside the lungs. This tumor puts a lot of pressure on the chest, which can produce a bad cough and could lead to a person coughing up blood as well.  The excessive pressure of the tumor on the chest is what causes the chest pain.
If a lung cancer tumor blocks a windpipe, a person will begin to wheeze.
A person will experience different symptoms depending on what stage the cancer is in the body. Just like the cancer itself, cancer treatments, from surgery to chemotherapy to radiation, all have their own symptoms and side effects including pain, weakness, shortness of breath, vomiting, hair loss, fatigue, nausea, and more.
If you have early stage cancer, lung cancer surgery is the best way to get rid of the cancer so it will no longer be affecting your body and producing bad symptoms.
Book an Appointment with a Tampa Robotic Lung Surgeon
Lung cancer takes its toll on the body. If you catch the cancer early, your best bet is to try surgery to eliminate it. Robotic lung surgery is minimally-invasive surgery. Talk to a doctor today to see if you are a good candidate for the surgery.
Dr. Peter Mikhail is a robotic lung specialist and surgeon who performs robotic lung surgery to treat lung cancer. To learn more about robotic lung surgery, click Dr. Mikhail's Tampa Robotic Lung Surgery  page or call his office at 727-312-4844 to book an appointment or for more information. Dr. Mikhail has offices in Tampa and New Port Richey, Florida.