Possible Lung Cancer Surgery Complications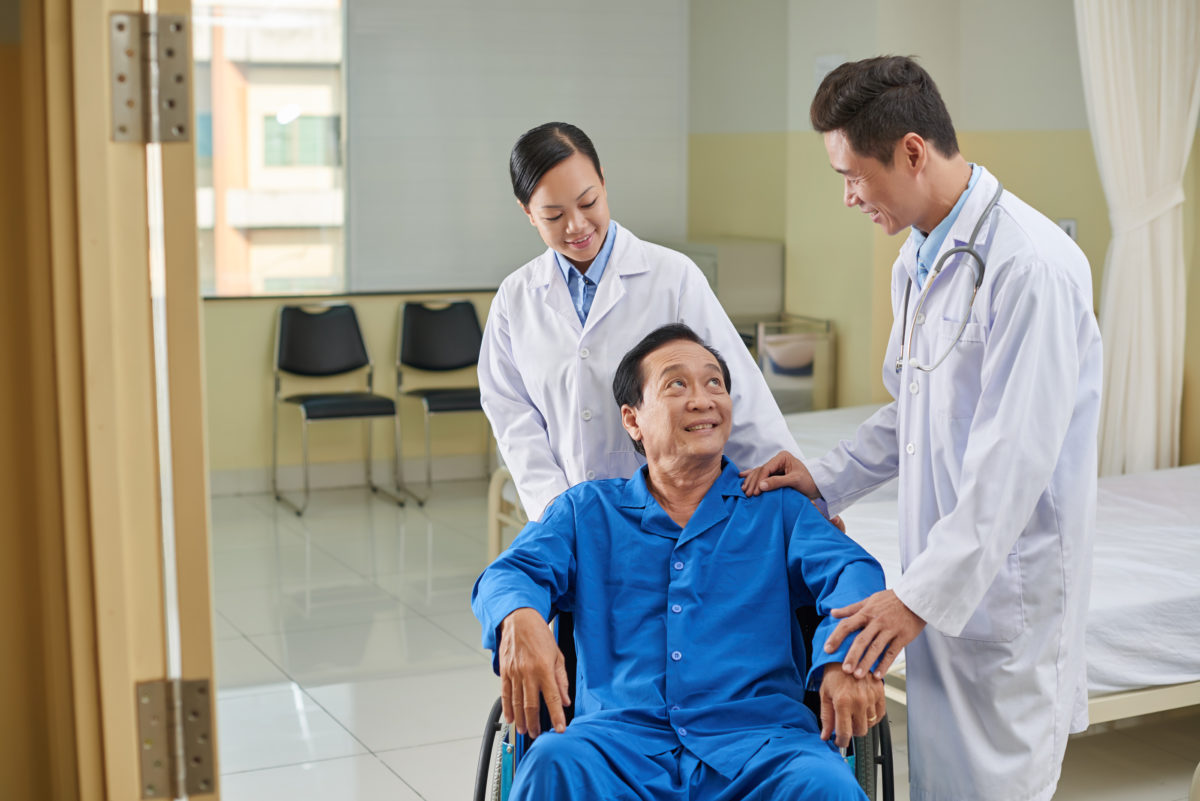 Surgery is scary, but it saves lives. When it comes to lung cancer surgery, the surgeon can remove your cancer, and you can be back to living a normal life in a few short weeks. However, as with any surgery, there are risks. Sure, the risks are rare and usually minimal, but they do exist and need to be discussed.
Here, we share with you some of the risks of having lung cancer surgery. It's so important for you to go into a surgery well-informed. The risks of every surgery will be different depending on the type of lung surgery you're having, the type of cancer you have, your age, and your medical history.  With minimally-invasive robotic lung surgery, many of the risks are reduced, but risks still exist, as with any surgery. Twenty-two percent of patients who have had lung cancer surgery suffer minor complications, which are not a threat to the patient's life, but which can slow the healing process.
Minor complications include:
Air leak – This is the most common complication; this takes 3 to 5 days to heal.
Nausea/vomiting – This occurs from surgery and medications.
Infection – A minor infection will keep the patient in the hospital a little longer.
Bleeding/bruising
Painful scar formation
Allergic skin reactions – These can occur from the dressings, especially if they aren't changed often enough.
Skin numbness – This is due to needles or the surgery itself.
8 to 9 percent of lung cancer surgery patients suffer from a major life-threating complication.
Major complications include:
Heart attack
Stroke
Irregular heart rhythm
Heart failure
Kidney failure
Pulmonary embolism
Lobar torsion
Lung failure
Bronchopleural fistula
Diabetes – This may occur from lung cancer medications.
Before undergoing surgery, talk to your surgeon about the risks. The risks listed above just give a general idea of those involved in lung cancer surgery. Your risks will depend on many factors.
Book an Appointment with a Tampa Robotic Lung Surgeon
Are you ready to get the lung cancer surgery you need? The pros often outweigh the cons when it comes to lung cancer surgery.  Minimally-invasive lung surgery may be a great option to remove your cancer.
Dr. Peter Mikhail is a robotic lung specialist and surgeon who performs robotic lung surgery on lung cancer patients. To learn more about robotic lung surgery, click Dr. Mikhail's Tampa Robotic Lung Surgery  page or call his office at 727-312-4844 to book an appointment or for more information. Dr. Mikhail has offices in Tampa and New Port Richey, Florida.