Robotic Lung Surgery and Bronchogenic Cysts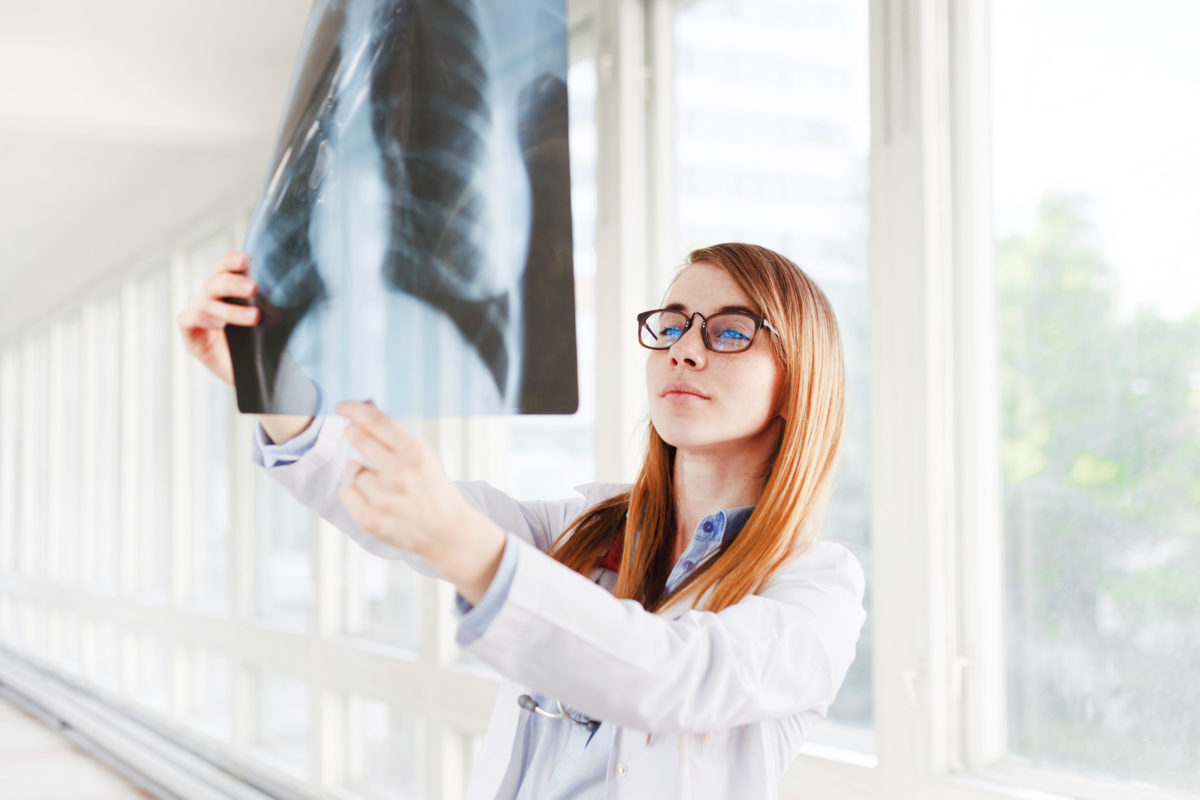 Robotic lung surgery can treat a variety of different cancers and conditions. In this article, we're focusing on bronchogenic cysts.
What are bronchogenic cysts? Bronchogenic cysts are abnormal growths that a person has from birth (congenital). These cysts have thin walls and they're filled with fluid or mucus. These cysts can be found in the mediastinum, which is the part of the chest that separates the lungs.
The causes of these cysts are unknown. For many, these cysts will produce no symptoms. Many times, a person learns that he/she has these cysts accidentally from another test. If the cysts grow large, it can start to press against the esophagus or airways. The cysts can also become infected. Whether it's growing or infected, a person may experience respiratory issues, a fever, or have trouble swallowing.
How are bronchogenic cysts diagnosed? These cysts can be found through x-rays, an esophagram (barium swallow), which is an x-ray of the esophagus, a CT scan, an MRI scan, or a bronchoscopy (small tube that goes through the nose and down the throat into the main airway of the lungs).
If it is discovered you have a bronchogenic cyst, your doctor will recommend treatment that is most appropriate for you depending on the cyst, your current health, and your medical history. Ideally, the doctor will want to remove the cysts. There are different ways to remove the cysts, including robotic lung surgery, thoracotomy, and video-assisted thorascopic surgery (VATS).
In robotic lung surgery, surgeons perform the cyst removal surgery while sitting at a computer console. The surgeon's hand movements are mimicked by the robotic machine which has precise control. In a thoracotomy, the surgeon makes an incision on the side, back, or in between the ribs.  In VATS, the surgeon makes tiny incisions in the chest and inserts a thorascope and surgical instruments.
Book an Appointment with a Tampa Robotic Lung Surgeon
If you have bronchogenic cysts you may be able to have them removed with robotic lung surgery. Dr. Peter Mikhail is a robotic lung specialist and surgeon. He can help determine if you're a candidate for the surgery and will answer all your questions about the surgery. To learn more about the surgery, click Dr. Mikhail's Tampa Robotic Lung Surgery page or call his office at 727-312-4844 to book an appointment or for more information. Dr. Mikhail is based in New Port Richey, Florida. He treats patients in Tampa and Clearwater.