Robotic Lung Surgery and Lung Nodules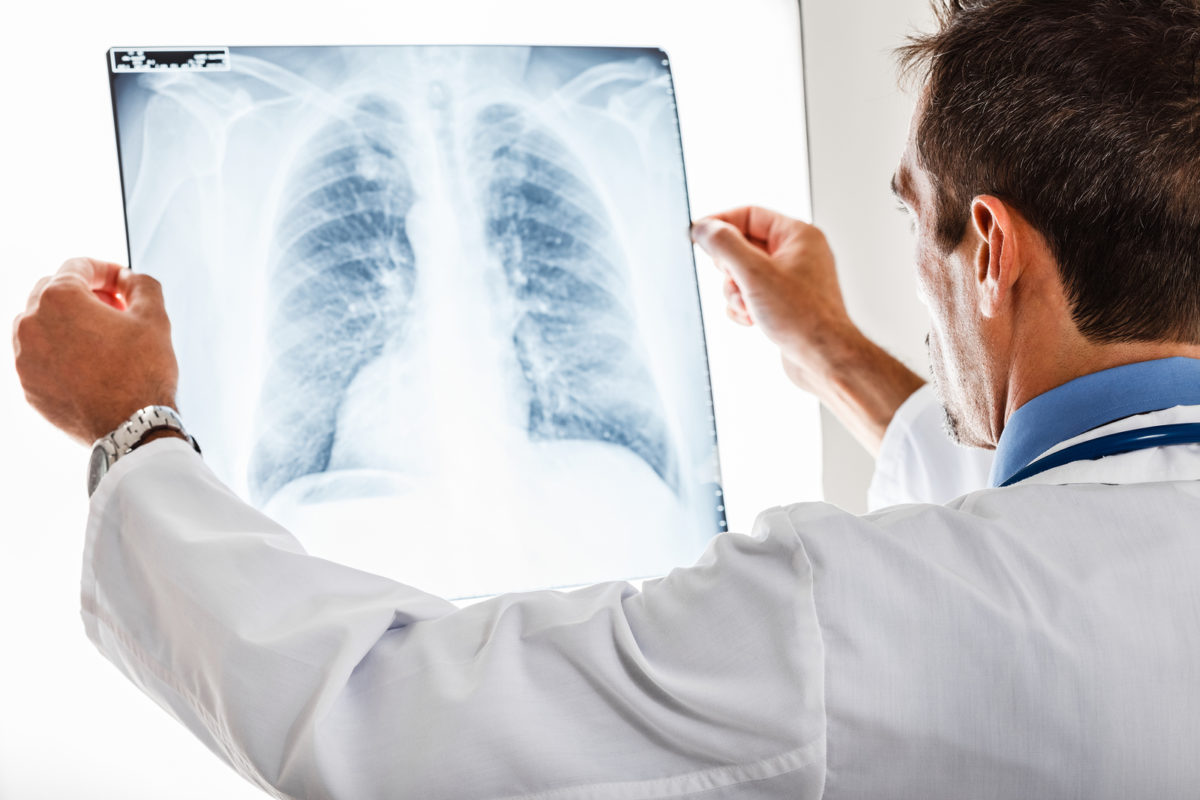 Robotic lung surgery can treat a variety of different cancers and conditions. In this article, we're focusing on lung nodules.
What are lung nodules? Lung nodules or pulmonary nodules are small round- or oval-shaped growths in the lung. These spots are also referred to as spots or coin lesions. Nodules are smaller than 1.2 inches. If these nodules grow bigger than that size, they are no longer a nodule and are considered a pulmonary mass. When it is a mass size, the likelihood of it being cancer is greater.
Nodules can either be malignant (cancerous) or benign (noncancerous). More than 90 percent of lung nodules smaller than ¾ inches are benign. Benign nodules can be caused by inflammation in the lung from a disease or infection. Malignant nodules are often found in people who were/are smokers and are older in age. Overall, most pulmonary nodules are benign.
Nodules are commonly found through x-ray and CT scans. For the most part, lung nodules have no symptoms. Usually, a patient will never know that he or she has a lung nodule unless he/she has an x-ray or CT scan done. A positron emission tomography (PET) scan can also tell if a nodule is malignant or benign. A doctor can also biopsy a small area from the nodule to determine if the nodule is benign or not.
If a nodule is concerning or malignant, the doctor will want to remove it through surgery. Benign nodules usually don't require treatment. If the patient is healthy enough for surgery and the cancer has not spread, the malignant nodule can be removed.
Nodules can be removed through a thoracotomy or video-assisted thoracoscopy. In a thoracotomy, a person undergoes open lung surgery. A cut is made in the wall of the chest to remove the cancerous lung tissue. A mini-thoracotomy can be performed, when possible, for a less invasive procedure. A video-assisted thoracoscopy (robotic lung surgery) uses a tube with a camera at its end, so the surgeon can see the nodule. This surgery has a smaller cut and a shorter recovery time than a thoracotomy.
Book an Appointment with a Tampa Robotic Lung Surgeon
If you have pulmonary nodules that are growing, concerning or malignant, you may be able to have them removed with robotic lung surgery. Dr. Peter Mikhail is a robotic lung specialist and surgeon. He can help determine if you're a candidate for the surgery and will answer all your questions about the surgery. To learn more about the surgery, click Dr. Mikhail's Tampa Robotic Lung Surgery page or call his office at 727-312-4844 to book an appointment or for more information. Dr. Mikhail is based in New Port Richey, Florida. He treats patients in Tampa and Clearwater.