Reasons You Should Consider Robotic Lung Surgery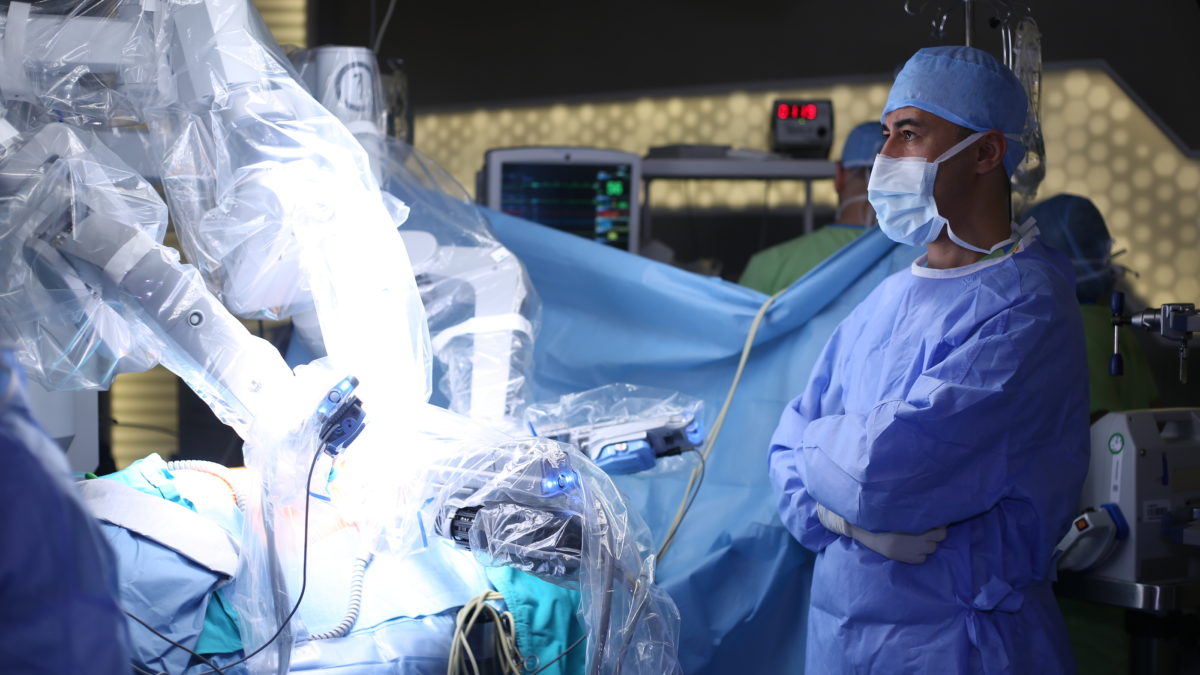 As technology advances, we can accomplish more in the medical field. We can help more people feel better, heal, recover, and get their lives back. Robotic lung surgery is one of the technological advancements that is helping people with lung cancer live healthier, cancer-free lives.
As a robotic lung surgeon and specialist, I want to share with you some reasons why you should consider robotic lung surgery, if you are a viable candidate.
Being a minimally-invasive surgery, there is less trauma to your body.
Since there is less trauma to your body, your recovery period is shorter.
There is a shorter hospital stay.
Less post-op pain and discomfort.
Less tissue trauma. Less scarring.
There is only a small incision(s).
Less blood loss.
Reduced risk of infection.
Your ribs do not need to be spread open, and we don't need a saw to open your breastbone to access the cavity and diseased tissue.
There are fewer complications with this surgery.
You can return to your daily activities faster.
This procedure is very precise.
Doctors get full exposure and depth perception using the robotics and video camera.
The robot mimics the movements of the human hand.
Doctors can see the area and dissect around the vessels better because of the camera and robotic. The lung vessels are delicate, and any injury could lead to life-threatening bleeding.
This procedure can handle more complicated tumors, which until recently necessitated open-chest surgery.
The procedure helps skilled surgeons make better judgments.
If you currently have cancerous tissue in your lungs or esophagus, robotic lung surgery is a great surgical option to remove the cancer. You will experience a shorter recovery time and have smaller scars from this surgery.
Book an Appointment with a Tampa Robotic Lung Surgeon
Dr. Peter Mikhail is a robotic lung specialist and surgeon who uses robotic lung surgery to treat lung and esophageal cancer. To learn more about robotic lung surgery, click Dr. Mikhail's Tampa Robotic Lung Surgery  page or call his office at 727-312-4844 to book an appointment or for more information. Dr. Mikhail is based in New Port Richey, Florida, and he treats patients in Tampa and Clearwater.