Risk Factors for Lung Carcinoid Tumors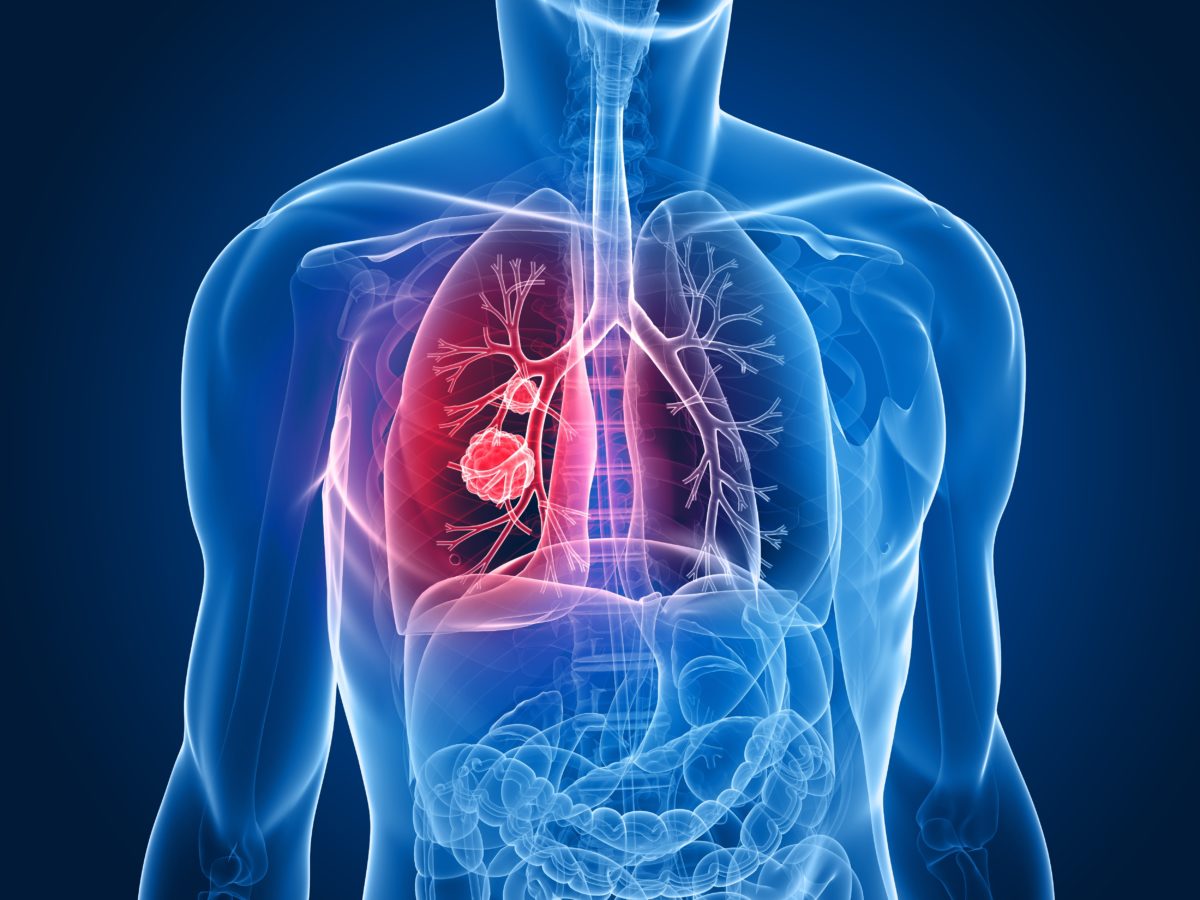 Lung carcinoid tumors (lung carcinoids) are uncommon. This type of cancer grows slower than other types of lung cancer. This cancer starts in the neuroendocrine cells found in the lungs. The exact cause of this type of cancer is not yet known; however, there are risk factors such as smoking, gender, race, age, and people with multiple endocrine neoplasia type 1.
Smoking is a major risk factor for most types of lung cancer. Research has shown atypical lung carcinoids are more common in smokers.
Lung carcinoids are more common in women.
Lung carcinoids are more common in white people than African Americans, Asian Americans or Hispanics/Latinos.
This type of cancer is most commonly found in people around 60 years old but can be found in people of all ages.
If a person was born with multiple endocrine neoplasia type 1 (MEN1), the risk for carcinoid tumors is higher. CT scans of the chest every few years in an adult for those with MEN1 can help spot the tumor at an early stage.
There are two types of carcinoid tumors. Typical carcinoids grow slowly and hardly spread further than the lungs. Ninety percent of lung carcinoids are typical. You can get this type without being a smoker. Atypical carcinoids grow faster and are known to spread to other organs. This type of carcinoid tumor is less common but is more likely to be found in smokers.
Book an Appointment with a Lung Surgeon in Tampa
Most early stages of many types of lung cancer can be removed with surgery. If you've been diagnosed with a carcinoid tumor, talk to a lung surgeon about getting the tumor removed surgically.
Dr. Peter Mikhail is a robotic lung surgeon who performs minimally-invasive robotic lung surgery to treat lung cancer patients. He will examine you and determine if you are a good candidate for this surgery.
To learn more about robotic lung surgery, click Dr. Mikhail's Tampa Robotic Lung Surgery  page or call his office at 727-312-4844 to book an appointment or for more information. Dr. Mikhail has offices in Tampa and New Port Richey, Florida.