Symptoms of Lung Cancer in Women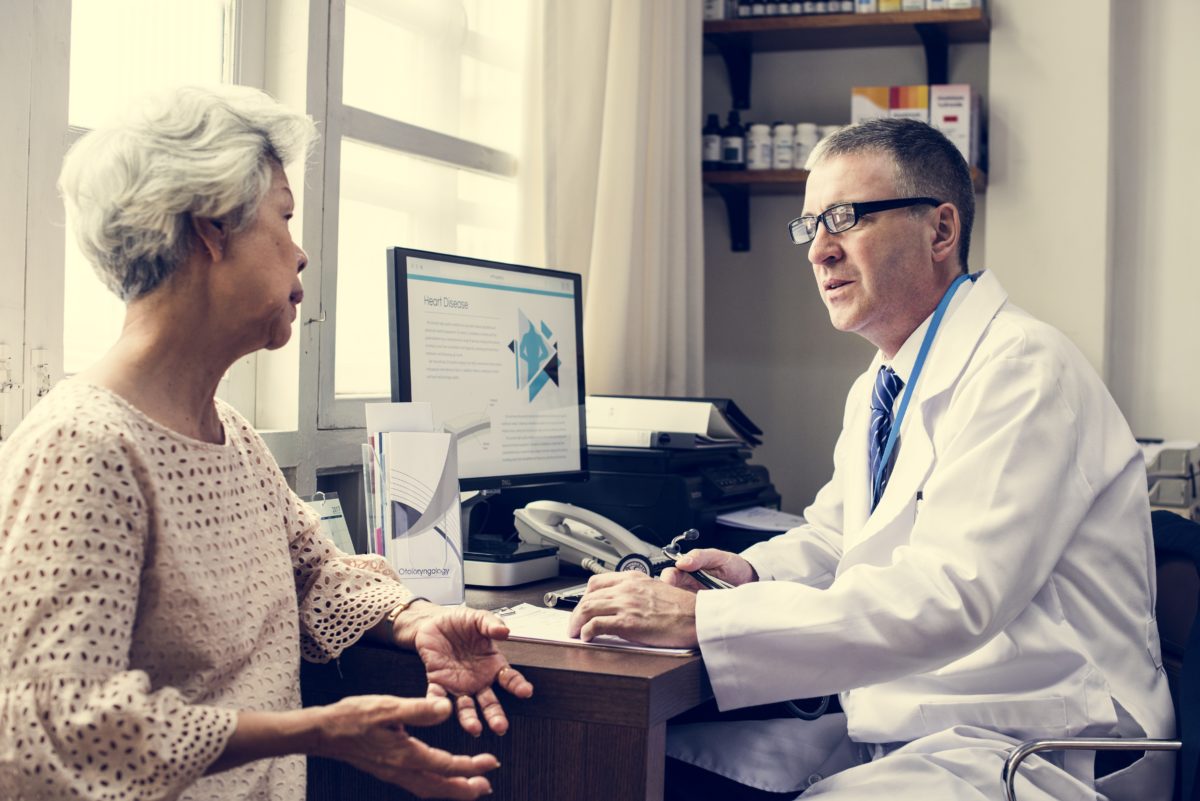 Breast cancer in women gets a lot of attention. The pink ribbon. The ad campaigns. You've probably seen a lot of Breast Cancer Awareness information in the past several years. However, believe it or not, lung cancer is the deadliest cancer in women. It kills more women each year than breast, ovarian, and uterine cancer combined. Twenty percent of women who get lung cancer never even smoked in their lives. Lung cancer in women can be caused from smoking, second-hand smoke, radon in homes, genetics, and environmental exposures.
Women are most likely to get adenocarcinoma non-small cell cancer. This cancer often grows and spreads before any symptoms occur.
What are some symptoms of lung cancer in women?
Shortness of breath – This is an early sign of lung cancer. Women have difficulty catching their breath.
Pain in the chest
Pain in the back
Recurring cough – This could be common bronchitis, but it is also an early symptom of lung cancer.
Unexplained weight loss
Fatigue
Trouble swallowing
Change in color or 'clubbing' of fingernails
Researchers are looking at estrogen's connection to lung cancer in women. Many women who have their ovaries removed can be at a higher risk of developing lung cancer. Research has shown that treatment with estrogen and progesterone after menopause can increase the risk of dying from lung cancer. However, estrogen only therapy has been shown to lower the risk of lung cancer.
There are different types of cancer treatments: chemotherapy, radiation therapy, immunotherapy, clinical trials, local treatments, systemic treatments and surgery. If you have an early stage of lung cancer, surgery may offer you a chance to fully remove the cancer.
Schedule an Appointment for Robotic Lung Surgery in Tampa
If you have an early stage of lung cancer, talk to a doctor about lung cancer surgery. There are different types of lung cancer surgery depending on the size and location of your cancer.
Looking for a lung surgeon? Dr. Peter Mikhail is a robotic lung specialist and surgeon who performs robotic lung surgery to treat lung cancer patients. After an examination, he will determine if you are a good candidate for this type of lung cancer surgery. To learn more about robotic lung surgery, click Dr. Mikhail's Tampa Robotic Lung Surgery  page or call his office at 727-312-4844 to book an appointment or for more information. Dr. Mikhail has offices in Tampa and New Port Richey, Florida.