November is Lung Cancer Awareness Month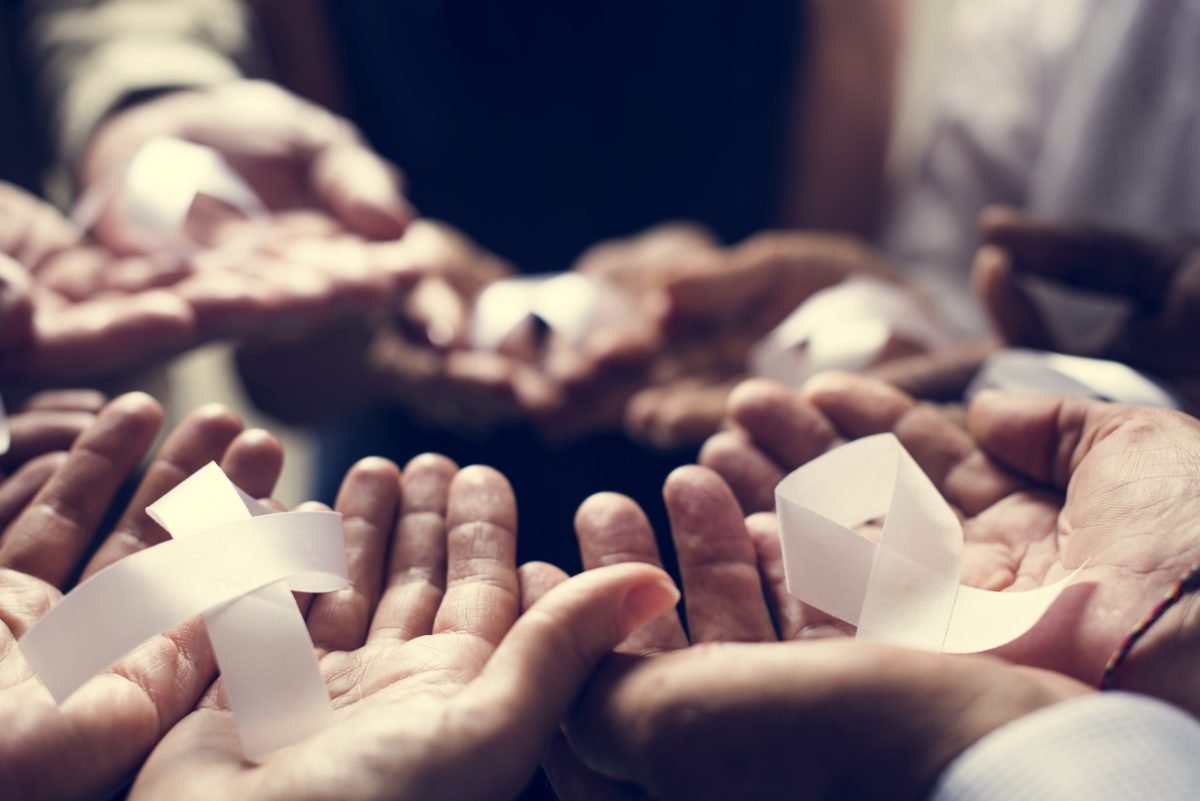 November is Lung Cancer Awareness Month – a time to raise awareness of the unhealthy habits that can lead to lung cancer and to remind everyone of the lung cancer statistics.  A lot more needs to be done so fewer people get lung cancer each year and to make lung cancer a more manageable disease.
Anyone can get lung cancer – regardless of age, gender, race, smoking, family history, or environmental exposures. Each year, 228,000 Americans are diagnosed with lung cancer, and close to 158,000 people die from it. The lung cancer five-year survival rate is extremely low at only 16.8% whereas breast cancer is 89.2% and prostate cancer is 98.9%. Lung cancer kills 433 Americans per day. One in 15 people in the United States will be diagnosed with lung cancer during their lifetime.
Statistics for new lung cancer cases indicate that 17.9% of people never smoked and 60% already ended the habit.
If you have lung cancer or know someone who does, there's a lot you can do to spread awareness during the month of November. You can talk about lung cancer on social media, you can create a lung cancer event in your community, you can contact your local paper or news team to run a story on it, you can hang flyers around town and in clinics, and you can donate to lung cancer groups like www.lungcancerfoundation.org or the Lung Cancer Foundation of America. You can wear a white ribbon during the month to spark conversation about lung cancer. You can share lung cancer research information, for example the FDA has approved more than twice as many new lung cancer treatments in the last two and a half years than it did in the last decade. You can share a lung cancer survivor story.
The point of this month is to help all of us become more aware of this disease, how to detect it and the treatments for it.
Book an Appointment with a Tampa Robotic Lung Surgeon
If you are living with lung cancer, you should talk to a surgeon to see if you are a viable candidate for robotic lung surgery. It is a minimally-invasive lung cancer surgery.
Dr. Peter Mikhail is a robotic lung specialist and surgeon who performs robotic lung surgery to treat lung cancer. To learn more about robotic lung surgery, click Dr. Mikhail's Tampa Robotic Lung Surgery page or call his office at 727-312-4844 to book an appointment or for more information. Dr. Mikhail has offices in Tampa and New Port Richey, Florida.