Small Cell Lung Cancer and Robotic Lung Surgery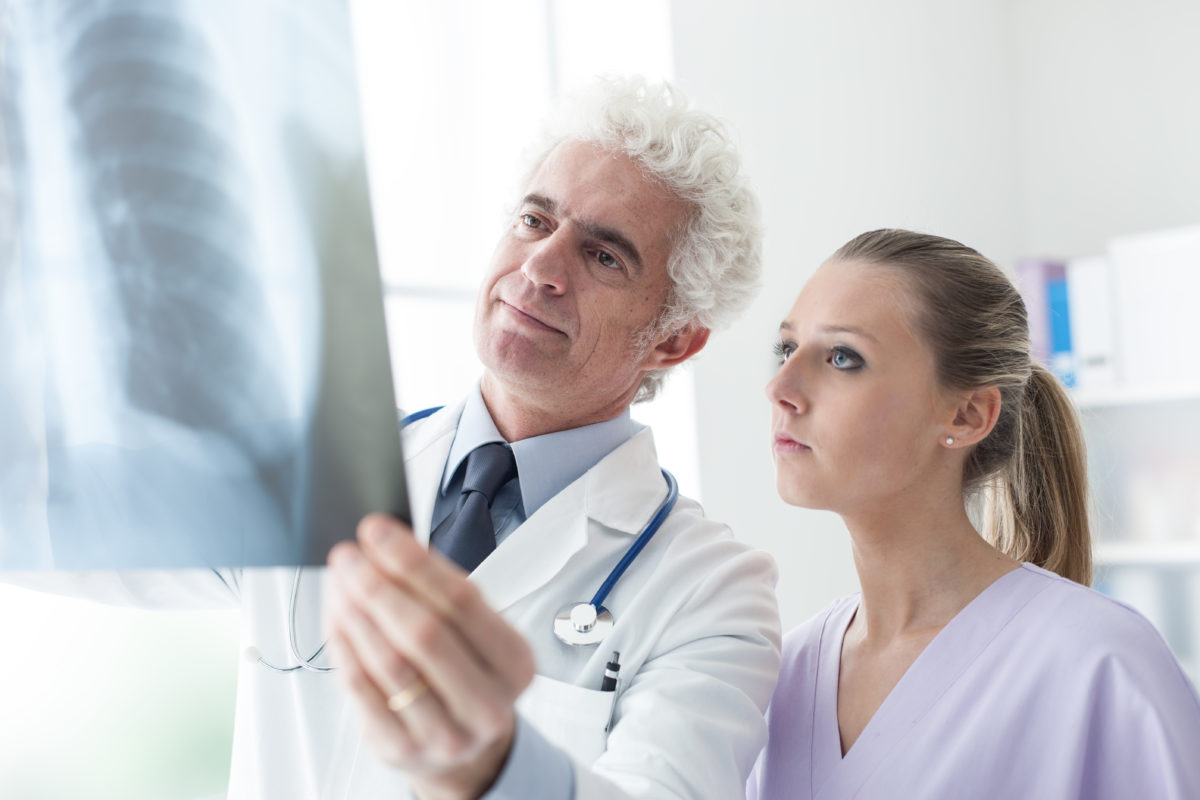 Have you been diagnosed with small cell lung cancer? If so you may be a candidate for robotic lung surgery. Robotic lung surgery is a minimally invasive surgery that uses an intuitive robotic system for surgical assistance through video. This type of surgery is one of the most promising developments in lung cancer treatment. This surgical treatment is offered to patients with early-stage lung cancer.
Small cell lung cancer (SCLC) accounts for 10 to 15 percent of lung cancers.
There are two main types of SCLC: small-cell carcinoma (oat cell cancer) and combined small-cell carcinoma. Small-cell lung cancer grows rapidly, spreads quickly, responds well to chemo, and responds well to radiation therapy.
What causes SCLC? The main cause of small-cell lung cancer is smoking. However, exposure to radon and asbestos can cause small-cell lung cancer.
A person with SCLC usually experiences symptoms for 8 to 12 weeks before seeing a doctor. Symptoms occur from the growth of a tumor. Symptoms include coughing, coughing up blood, shortness of breath, chest pain, hoarse voice, difficulty swallowing and swelling of the face and hands.
A doctor will order and perform various tests and exams to diagnose if a patient has SCLC including:
Asking about medical history
Asking about smoking history
Giving a general physical exam
Ordering a chest X-ray
Ordering a CT scan
Ordering a thoracentesis
Performing a bronchoscopy
Performing a lung biopsy
Performing a mediastinoscopy
Ordering blood tests
After determining if the patient has lung cancer, the doctor will perform more exams and tests to see at what stage the cancer is to determine what treatment is best.
If you currently have an early stage of SCLC, you may be a good candidate for robotic lung surgery. Dr. Peter Mikhail is a robotic lung specialist and surgeon. He can determine if you're a candidate for the surgery and will answer questions about your condition.
To learn more about the surgery, click Dr. Mikhail's Tampa Robotic Lung Surgery  page or call his office at 727-312-4844 to book an appointment or for more information. Dr. Mikhail is based in New Port Richey, Florida. He treats patients in Tampa and Clearwater.