Benefits of the da Vinci Surgical System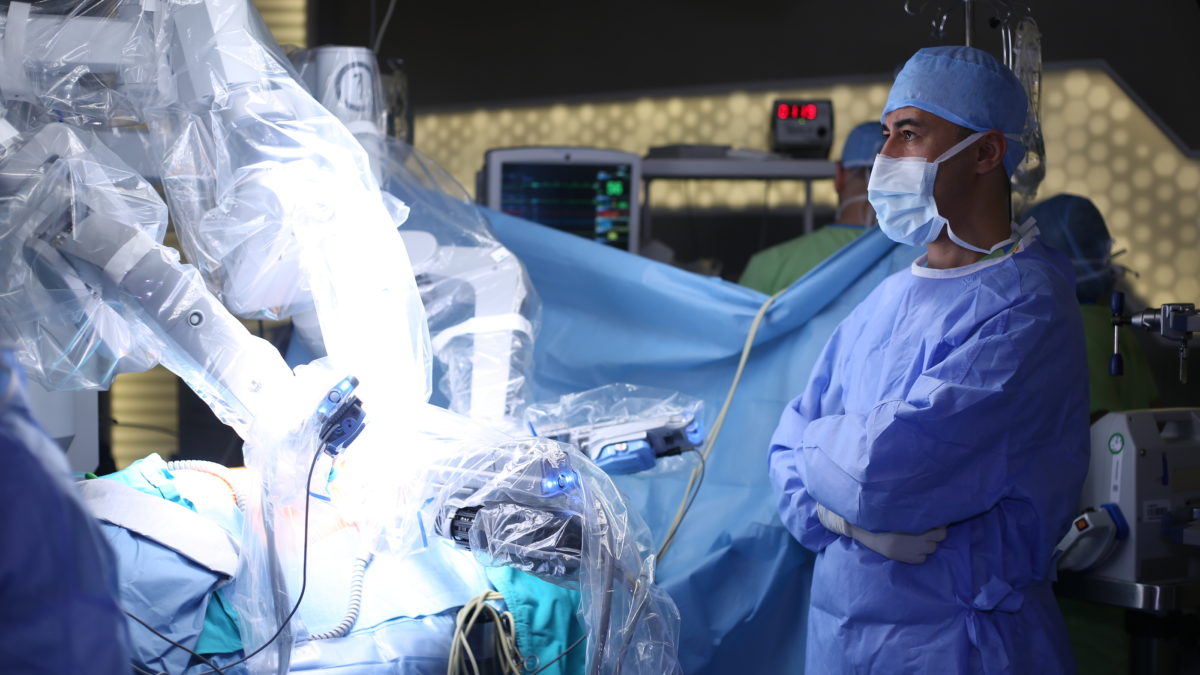 The da Vinci Surgical System is a minimally-invasive effective treatment option for lung cancer, esophageal cancer, and lung-cancer-related conditions. In this surgery, the surgeon operates the da Vinci System from a seated position using instruments to make a few tiny incisions in between the ribs. The ribs are not spread.
The system is an effective treatment for lung and esophageal cancer patients. Since it is a minimally-invasive surgery, it causes less side effects and there is a shorter recovery period for the patient. This system allows the patient to experience less scarring and pain, and less time in the hospital.
Some benefits of the da Vinci Surgical System:
Lower risk of infection or complications
Less blood loss
Shorter hospital stays
Reduced pain
Less scarring
Smaller incisions
The ability to return to normal daily life quicker
Faster recovery
Reduced blood loss and transfusions
Better precision and control for the surgeon
Enhanced dexterity for the surgeon
Greater visualization for the surgeon
This system enables the surgeon to perform complex surgical procedures. The surgeon uses controls, which are situated below the viewing screen, to move the three robotic instruments and camera that are inside the body. Through small incisions, the surgeon can remove the lung cancer with increased precision, vision, dexterity, range of motion, and control. The surgeon controls every surgical maneuver throughout the procedure.
If you are currently living with lung cancer, the da Vinci Surgical System is a great surgical option to remove the cancer.  You will experience a shorter recovery time and have smaller scars from this surgery.
Dr. Peter Mikhail is a robotic lung specialist and surgeon who uses the da Vinci System to treat lung cancer. To learn more about robotic lung surgery, click Dr. Mikhail's Tampa Robotic Lung Surgery  page or call his office at 727-312-4844 to book an appointment or for more information. Dr. Mikhail is based in New Port Richey, Florida, and he treats patients in Tampa and Clearwater.