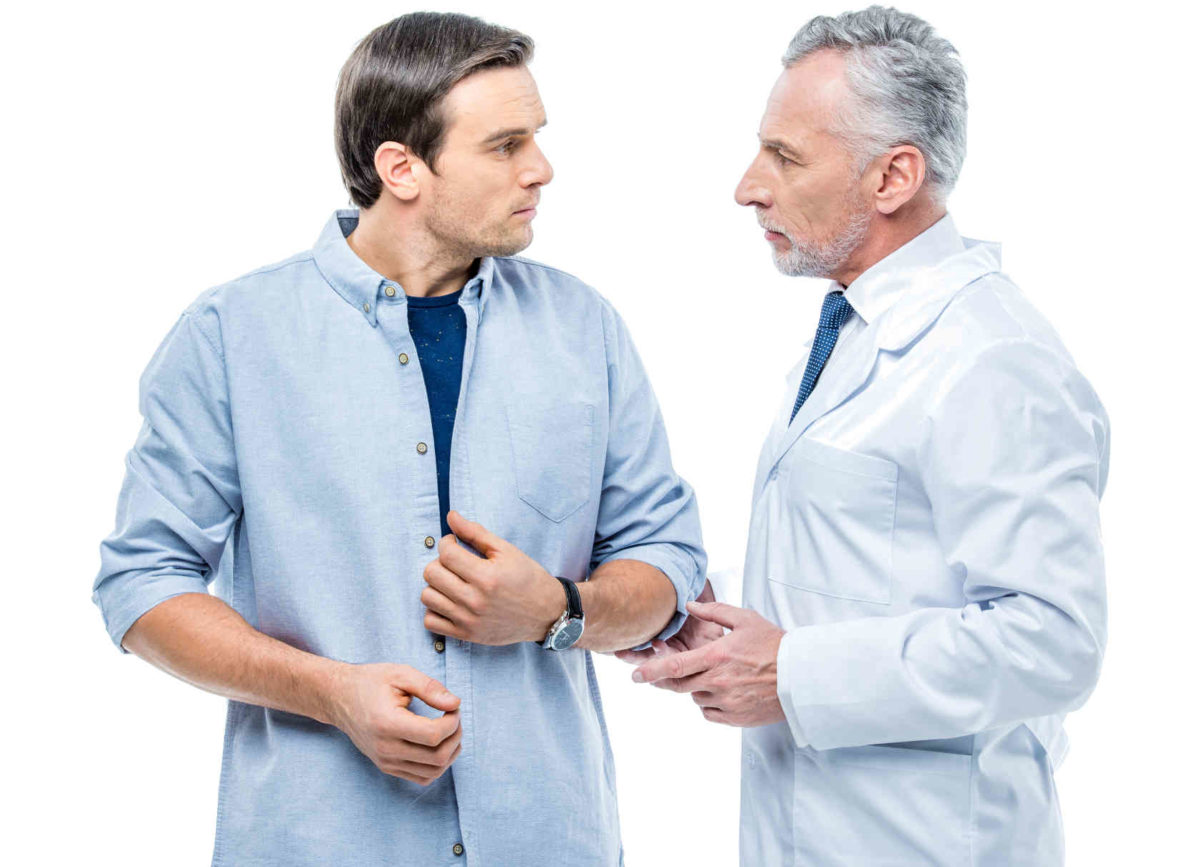 Although lung cancer isn't a rare or unheard-of cancer, there are a lot of myths out there about this type of cancer. If you are hearing some questionable things about lung cancer, talk to a doctor or nurse – a medical professional will tell you the truth and real facts about lung cancer. Remember, you can lower your risk of lung cancer by quitting smoking, avoiding smoke inhalation, eating a healthy diet, and exercising.
In this article, we clear up some myths about lung cancer.
Smoking is the only cause of lung cancer – Smokers and nonsmokers alike can get cancer. Sure, lung cancer is caused mostly by smoking, but there are other causes, as well.
Lung cancer can't be treated – Yes, it can. Many stages of lung cancer are operable; tumors can be removed by robotic lung surgery.
Living in a city raises my risk for lung cancer more than smoking – Being exposed to pollution and exhaust can raise the risk for lung cancer but it's a small risk compared to smoking.
Young people can't develop lung cancer – Yes, they can. Usually, lung cancer affects the older population, but it can form in teenagers, children, and even toddlers.
Surgery spreads lung cancer – Surgery cannot spread cancer. Surgery removes cancer during its early stages.
Quitting smoking doesn't help once you already have lung cancer – It can help. When you quit smoking, your chances of surviving lung cancer go up and your treatment will be more effective.
More women die of breast cancer than lung cancer – More women die from lung cancer than any other cancer.
If I am diagnosed with lung cancer, I am guaranteed to die – The survival rating isn't high, but the disease is treatable. If diagnosed early, the disease is more curable, especially if the cancer can be removed. Treatment can extend your life.
Book an Appointment with a Tampa Robotic Lung Surgeon
If you have lung cancer, especially an early stage of lung cancer, your best bet would be to get the cancer removed.
Dr. Peter Mikhail is a robotic lung specialist and surgeon who performs robotic lung surgery to treat lung cancer. He will evaluate you and determine if you are a good candidate for this surgery. To learn more about robotic lung surgery, click Dr. Mikhail's Tampa Robotic Lung Surgery  page or call his office at 727-312-4844 to book an appointment or for more information. Dr. Mikhail has offices in Tampa and New Port Richey, Florida.