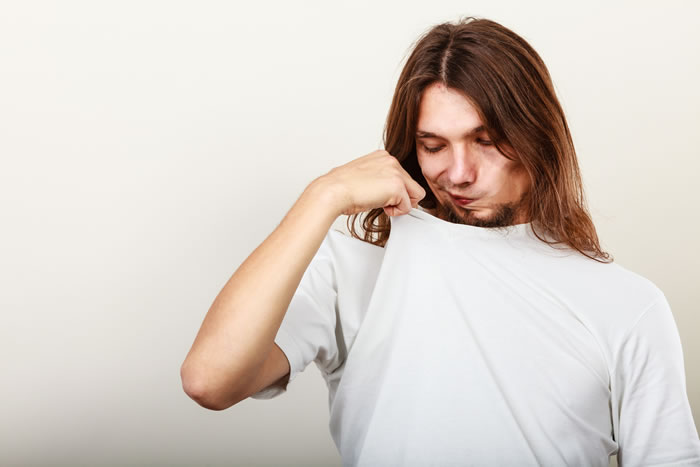 The following is a list of tips/suggestions to help a person suffering from hyperhidrosis:
Armpit shields – pads worn in the armpit which protect clothing from perspiration.
Loose clothing is best. Nylon clothing can worsen symptoms.
Leather shoes are best for sweating. Synthetic materials can worsen symptoms.
Natural, thick socks can absorb moisture better.
Use clinical strength antiperspirants.
Wear cottons and other breathable fabrics.
Keep antiperspirants with you during the day to reapply, especially before stressful situations.
Dress in layers year-round.
Stay away from spicy foods, which can affect the amount of sweat produced.
Purchase clothing that is made of fabric that wicks away moisture.
Darker color clothing or clothing with patterns and prints will show less sweat.
Bring extra shirts or sweaters with you, if needed.
Sleep on breathable, lightweight fabrics. Choose a lighter bedspread.
Choose absorbent sheets like plain cotton.
Change footwear often.
Start your day dry. Never wear clothing soaked with sweat already.
Carry around a handkerchief.
Don't wear hats.